Asphalt Shingles
Canada's most popular choice for roofing
!
Why Choose an Asphalt Roof?
Did you know that asphalt roof shingles cover about 85% of all roofs in Canada? This makes them by far the most popular roofing product used. When properly installed, asphalt shingles weather proof your home while adding beauty, character, and value. Asphalt shingles are available in a vast selection of different styles, colours and profiles to blend with even the most exclusive home's outer decor. Suitable for all residential roofing applications with an excellent quality vs. cost ratio, asphalt may be considered as the best choice possible for your next roofing system.

As a homeowner, these shingles have a number of benefits to you, including a relatively quick installation, long life and lower cost compared to other types of roofing.
Advantages of Asphalt Shingles
Affordability
By far the greatest advantage of composition asphalt shingle roofing is its relatively low price when compared to other roofing materials. Asphalt shingles can provide your home with excellent protection for a minimum of 20 years for a modest upfront cost.
Peace of Mind
Asphalt shingles have been around for over 100 years. They have proven themselves against the rigors of our harsh Canadian climate. Peaks & Plateaus Roofing provides only quality asphalt shingles that are backed up by a minimum 25 years up to a lifetime warranty. This way we ensure that our clients are covered by the most proven materials.
Design
Asphalt shingles are available in a wide variety of different styles and colors. With asphalt shingles you will never have any trouble finding a look to match the style of your home. Shingles are produced in many profiles from traditional styles to shingles resembling the look of natural and luxury materials. Most manufacturers produce shingles to replicate the look of cedar shake, tile and slate roofs. This gives the ordinary home owner the option for a sophisticated and elegant look without breaking the bank.
Low Maintenance and Easy Repairs
One of the greatest advantages of asphalt shingles is their maintenance requirements. Asphalt shingles can withstand severe weather conditions over many years with very little servicing necessary. Some alternative roofing materials may require yearly maintenance to keep up their appearance and reach their maximum lifespan. Luxury materials are often difficult and expensive to fix while running the risk of further damage during the repairing process as a result of foot traffic. Asphalt shingles will look just like new with little to no maintenance.
Products
Peaks and Plateaus Roofing offers asphalt shingles manufactured by
IKO and Certinteed
www.iko.com
www.certainteed.com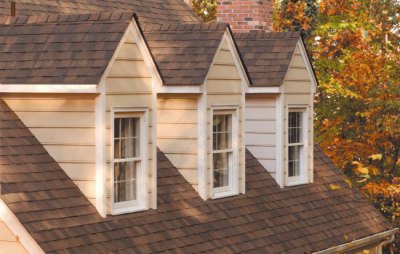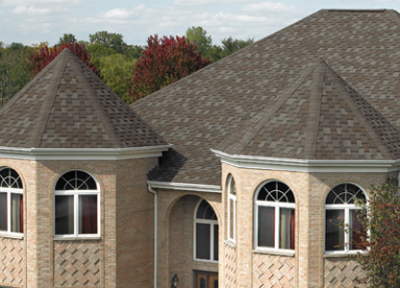 Metal Roofing
Canada's Most Durable roof!
Why Choose a Metal Roof?
Metal roofing is rapidly gaining popularity in the residential roofing market. This is not surprising considering the long list of benefits to installing a new metal roof including their low weight, fire resistance, appearance and life expectancy. It's no wonder so many people are now choosing metal roofing to weather proof their home or cottage. Home owners who invest in metal roofing very rarely regret their decision.
With all of metal's qualities, lifespan and the endless choice of appearances, a metal roof is sure to be the best roof for the price and might be the last roof you ever install.
What is a Metal Roof?
First and foremost metal roofing is structured to survive extreme weather variations. It is resistant to breakage, fire, rotting and splitting. It is designed to last a life time.
Most consumers are not aware of how many types of metal roofing there actually are. Panels and shingles are broken down into categories by the type of metal they are constructed of, the thickness or weight of the metal, any alloys or coatings on the metal, and finally the type of paint or granulated finish.
The most common materials used for steel roofing panels are galvanized (G90), galvalume (AZ150), and aluminum. These panels are typically offered in 24 to 30 gauge (30 being the least thick) and are all available pre painted with many different colour options. Materials such as copper, lead and zinc are also available in many types of profiles. Although they come with a higher price tag these metals each offer their own look of timeless charm and elegance with lifespans reaching up to 100 years. Peaks and Plateaus Roofing is happy to answer any questions you have about metal roofing.
Advantages of a Metal Roof
Affordability
Installing a metal roof on your home or cottage might initially cost you two or three times the price of asphalt shingles but these systems pay themselves off in the long run. With life expectancies reaching up to 60 years for steel roofing and long term warranties safeguarding your investment you can feel safe and relaxed knowing your home is protected from the elements for the foreseeable future.
Metallic coatings and paint finishes as well as the metal reflect the sun's rays from your home keeping it cooler in the summer. Selections of metal roofs are energy star approved and can reduce your monthly heating and cooling costs.
Insurance companies recognize the added protection a metal roof provides for your home or building and generally offer a reduced rate once a metal roof has been installed. Consult with your insurance agent to see if these savings are available to you.
Environmentally Friendly
Metal roofing has many advantages to help in conserving our environment. Metal roofing can absorb solar energy, that means one less building contributing to the heat island effect. On top of it all they can reduce the amount of energy used to heat and cool your home.
Metal roofing is highly recyclable with most steel roofing containing a 35% recycled content while higher end finishes such as copper and lead can contain as much as 95%. Copper, zinc and lead are considered to be extremely green products, because of their value they are almost always recycled and their low melting points mean very little energy is used to process them. All metal roofing is 100% recyclable at the end of its service life and most systems can be installed over top of an existing shingle roof keeping that material out of the landfill.
Design
Metal roofs excel not only in terms of quality and durability but also in appearance. High profile designs and the ability to stamp products with an endless assortment of profiles can add real dimension to your roof and increase your home's overall curb appeal.
Vertical Seam Panels are thru-fastened panels. They generally are long-length panels that have ribs running from the eave to the ridge of the roof. These panels are fastened with gasketed screws that penetrate the panel into the roof decking substrate. Many home owners have installed a thru-fastened panel roof with a lot of success and very few problems.
Residential standing seam panels that are fastened with an attachment flange hidden by the overlapping panel are growing in popularity throughout the country. The fact that the attachment point is covered by the adjacent panel makes for a very clean looking installation and provides strong protection against weather penetration. These panels are steel, aluminum, copper, or zinc. On longer length standing seam panels (over 20 feet) hidden moveable clips are attached to the roof deck and the seam of the roof panel. This arrangement allows for movement of the panel due to thermal expansion and contraction of the roof panel during the day and night.
Modular Press-formed panels are painted interlocking panels with standard dimensions and shapes, they are growing in popularity for residential applications. They may be steel, aluminum, copper, zinc, or terne metal. These panels may resemble wood shake, tile, slate or shingles. The roof panels are attached with hidden fasteners directly to the roof deck in most applications. They generally lock on all 4 sides to provide exceptional wind up-lift resistance. Modular Press-formed Granular Coated systems are standard dimension panels that are either thru-fastened or attached with hidden fasteners and coated with an acrylic finish with embedded stone granules on the surface. Shake, tile, and shingle shapes are all available. The panels may be installed over a batten/counter batten wood grid (cold roof system) or directly to the roof deck.
Low Maintenance and Easy Repairs
Metal roofing is made of an ultra-light weight material composition. Contractors and tradesmen can easily install them or remove them for any purpose. Metal roofing requires little to no maintenance other than some minor preventative measures such as sweeping off debris on lower sloped roofs to reduce staining from prolonged exposure to moisture.
In the case of a thru-fastened metal roof intermediate inspection of the neoprene washers is highly recommended. Constant exposure to water, the sun, high temperatures and the thermal movement of the panel can eventually degrade the washer. Your steel roof should be inspected every 10 years and screws should be replaced if necessary. Caulking at key entry points should also be inspected and re-applied if necessary approximately every 5 years.
Peaks and Plateaus Roofing offers annual inspections to keep your metal roof system working flawlessly.
Products
Peaks and Plateaus Roofing offers metal roofing by
Havelock Metal, Ideal Roofing, and Vic West
Copper and specialty metal is available for installations of roofing, flashing and eavestroughing. We also install finials, weather vanes, custom cupolas and chimney caps.
Call us today to discuss design ideas for your up coming project!
www.stollmetalsales.ca
www.havelockmetal.com
www.idealroofing.com
www.vicwest.com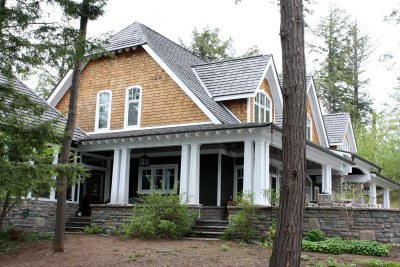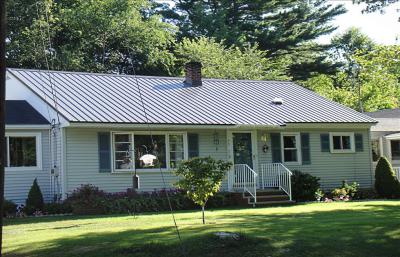 Cedar Shingles and Shakes
Canadians love the natural beauty of cedar!
Why should you choose a cedar roof?
For the discerning home owner looking for a traditional rustic appearance, cedar roofing is hard to match. Though there are many manufacturers who produce asphalt, synthetic and steel replications of cedar shakes and shingles, none have been able to effectively duplicate the natural beauty of a newly installed cedar roof.
Cedar roofs have proven themselves against Canada's extreme weather situations, including heavy snow and hail storms. Even hail depressions will recover without affecting the service life of the roof thanks to the natural resiliency of the wood fibers. Cedar also contains natural oils that prevent rot, making it a long lasting natural product. Under optimal conditions, cedar roofing can last from between 20 to 50 years.
Cedar shakes and shingles are also extremely resistant to high winds and have withstood wind tests in excess of 210 kilometers per hour without any damage. A cedar roof acts as a second layer of insulation on your home, helping to prevent the loss of conditioned air in the summer and heat in the winter.

Aside from being environmentally-friendly, Cedar roofing has an exceptional strength-to-weight ratio with little movement due to changes in moisture content or temperature. It is highly resistant to rain and keeps its beauty and protective qualities with just a little maintenance.
What is the difference between a cedar shingle or shake?
The difference between cedar shakes and shingles is less clear now than it was 50 years ago. Initially, cedar shingles were sawn from a block, while cedar shakes were split using a mallet and froe. Today cedar shakes are offered hand split, using the traditional method or machine sawn.
Cedar shingles are more precisely milled than shakes, and provide a more refined classic appearance, which is well suited to a wide range of styles. They are frequently specified for both roofing and siding installations.
Cedar shake roofing provides a more irregular, rustic appearance. They make a less sophisticated, more charming statement that works well for smaller cottage styles.
Most cedar shakes today are made by machines, and are sawn on at least one side. Shakes are sometimes machine grooved to appear more like authentic hand split shakes. Shakes are thicker than shingles, ranging from 1/2" to 3/4" or greater at the butt end, while shingles range from about 3/8" to 1/2". The 18" "Perfections" are between 7/16" and 1/2".
Functionally, the most important difference between cedar shakes and shingles is that shingles are milled more precisely than shakes. Cedar shakes are more irregular, and don't lay as flat when installed. This creates gaps which can be penetrated by wind blown precipitation. To eliminate this threat a layer of felt paper is required between courses for roofing installations. Interleaving felt paper helps blocks wind blown precipitation, and also allows shakes to be installed with 2 layers of shakes and one layer of felt paper, rather than 3 layers of shakes as required with shingles.
Advantages of a Cedar Roof
Affordability
Although cedar shingles and shakes can be more expensive than other types of roofing they can be considered a bargain for the beauty and elegance they provide to a home's outer decor. A cedar roof will typically cost 3 to 4 times in price compared to a basic asphalt shingle, while a natural slate or copper shingle roof can be as much as 4 times the cost of cedar. As with any luxury product impeccable style comes with a higher price tag.
Environmentally Friendly
Cedar roofing is no longer being harvested from old growth forests. A number of reputable companies farming cedar plant at least one tree for every one they cut down. The explicit use of young cedar is a responsible decision for our environment and will help keep the art form of traditional cedar roofing a viable option for many years to come.
Cedar roofing is an excellent insulator (18 times that of asphalt shingles) and can significantly reduce your heating and cooling costs.
Design
The look of cedar roofing is not bounded by the subtle differences between shakes and shingles. Shingles and shakes can be installed in staggered rows creating a textured attractive effect. There are many different cut edge profiles available for purchase or designs can be hand milled on site. These patterned shingles can be used on their own or integrated with standard shakes and shingles to provide a visual accent to your roof or siding. Shakes and shingles can also be steam bent to form practically any architectural design. This process creates a truly stunning result, although it can be extremely time consuming and as a result may be very expensive. Cedar roofing can also be stained or painted so the possibilities are almost endless.
Maintenance and Repairs
In order to keep your cedar roof free from deficiencies, annual maintenance is a priority. Roof coverings should be cleaned of any debris and moss which can harm the cedar by keeping the presence of moisture constant and not allowing the cedar roof to breath. The roof should be inspected every year and any shingles or shakes suffering from severe splits over key lines or extreme curling should be replaced using proper techniques. This is considered by many to be the downside of cedar roofing.
Peaks and Plateaus Roofing offers discounted annual maintenance packages for every cedar roof we install.
Products
Peaks and Plateaus Roofing only installs premium or #1 grade blue label cedar roofing recommended by the Cedar Shake and Shingle Bureau. These products are inspected by a third party to ensure they are free from defects and contain the proper amount of edge grain.


Slate Roofing
Canada's longest lasting roof!

Why Choose a Slate Roof?
Slate roofing is an art form and is considered the most elegant and revered residential roof covering. A properly installed slate roof has the potential to remain beautiful and waterproof for over 150 years. With a wide variety of natural colors and the ability to hand cut shape variations a slate roof is a masterpiece of craftsmanship and old world design.
What is Slate?
Slates are made from dense blocks of shale. They are hand split and cut to a variety of sizes and thicknesses. Nail holes are punched through the slate based on desired head lap. Slates are then packed in protective wooden crates for safe shipping. No batch of slates is exactly the same so all the pallets of slate must be sorted on the ground before the project can begin. Failure to do this may result in visible patches of color variations throughout the roof.
North American quarries have been producing slates for centuries. These slates have proven the test of time and many slate roofs installed in the early 1800's are still in service to this day. Quality slate is still mined in Vermont, Quebec, Virginia and New York so there is no need to buy less reliable imported slates. Although they may be cheaper you should always go with a proven material when you have the choice. Slates from these regions are a combination of black, grey, green, purple, and red and are available in mottled, weathering or unfading color schemes.
Advantages of a Slate Roof
Affordability
Slate roofs are one of the most expensive roof coverings on the market. With this being said, in the long term a slate roof can actually pay for itself. With their extreme durability and resistance to the elements a slate roof can suffer years of abuse from UV rays, rain and snow, freeze and thaw cycles while experiencing very little degradation. In fact ,many slate roofs are carefully disassembled at the time of replacement so the slates can be reused on another home with many decades of service life left. Slate roofs require very minor maintenance and when installed with a combination of soldered flashing and traditional metal practices no real maintenance may be required for half a century. Some quarries even warranty their slates for 100 years! So roofing your home with slate is really an investment that will pay you dividends long into the future.
Environmentally Friendly
Slate roofs are truly one of the greenest roofing materials in the world. Made of all natural materials and with such an effective life span, slate roofs leave little impact on the environment. Furthermore slate roofs have good insulation value and tend to reflect light, lowering the amount of energy it takes to heat and air condition your home
Design
Slates are canvases that can be sculpted to create an exceptional design and a truly original work of art. These roofs are either installed with a single size or random width slates and installed in rows that can be straight, staggered, semi staggered or graduated.
With an amazing array of natural colors, countless combinations of length, width and thickness, through a variety of installation styles, a slate roof can be customized to compliment almost any architectural style.
Some more traditional slate roofs replicate a fish scale pattern. This effect is made possible when a semi-circle is chipped into the exposed side of the slates. This is a very time consuming procedure as each slate has to be hand formed before installation can occur. The result is a classic and exquisite look that catches the eye and holds it there. Clipped edge and pointed slates are also available as attractive accents to your slate roof design.
Crowning your slate roof with copper or lead flashings and eavestroughing is the final touch to any quality slate roof system and is truly the determining factor to the amount of years your roof will last before needing repair.
This type of residential roofing material will greatly enhance the overall look of your property.
Maintenance and Repairs
A slate roof is a permanent roof. It is impenetrable by moisture and sheds snow rapidly. Slate roofs under heavy tree cover may require intermediate removal of debris from valley areas. Due to its construction slate roofing may trap vegetation on course edges. This is not an immediate threat to the health of your slates, although settled debris should be cleared to keep ice from backing up and allow your roof to shed rain quickly and efficiently. A slate roof is the Rolls Royce of roofing systems. A yearly tune up is recommended to keep running at its peak performance.
Disadvantages To Slate
As all other roofing systems slate has its downsides. The number 1 issue with slate is its weight. The weight of a slate roof can vary significantly depending on the size, pattern, and thicknesses of slates installed and generally ranges from 700 to 3200 pounds per roofing square. An engineer should be consulted before installing a slate roof except in the case of replacing an expired slate roof with a new one. Reinforcing the structural components of your homes roof may be required before the use of slate roofing can be approved.
A slate roof project can take many months or in the case of large estates even years to finish to completion, though what is to be said about the result is almost always something spectacular. Finding slate in your desired color, shape and size can sometimes be difficult on short notice. Most local suppliers only stock small amounts of slate in random sizes. Pre orders and generous lead times are to be expected.
The price is usually the deciding factor in determining if a slate roof is the best choice for protecting your family's home. Generally starting around $2000 a square for a basic installation (single size slates in even rows) up to $4500 a square for a graduated or diminishing slate roof design. Slate roofs installed with decorative patterns and shaped slates will also be at the higher end of the spectrum. High end metal finishings that coincide with the exceptional lifespans achieved with slate will add to the cost.
Even though a slate roof is almost entirely wind, water, impact and fire proof, most insurance companies will still increase their rates once a client has installed one.
Products
Peaks and Plateaus Roofing only installs proven North American Slate.
www.ncslate.com
www.vermontslatedepot.com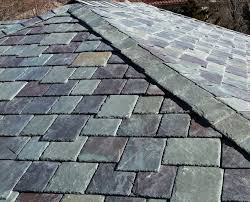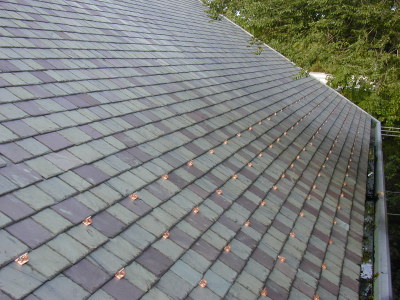 Synthetic Roofing
Canadians love the style of synthetics!
Why should you choose a synthetic roof?
Quality synthetic products are generally designed as single slate or cedar shake replications.
These products offer the homeowner a solution to the downfalls of these traditional roof coverings with only minor differences in appearance. Synthetic slates are much lighter and can be installed on almost any slope roof without the concern of structural failure. While synthetic shakes offer the benefit of long term warranties and less required maintenance, some manufacturers are expecting service lives of up to 80 years and most carry lifetime transferrable warranties.
Affordability
Synthetic roofing often costs only a fraction of the traditional materials, especially in the case of a replacement slate roof. Most systems start around $900 a square for a basic install, which is generally cheaper then the average professional installation of cedar shingles. Long life expectancies with warranties to back them up means homeowners can admire the elegant look of their new roof without having to sell their home to afford it.




Environmentally Friendly
Synthetic products are comprised of various different substances (rubber, plastics, limestone, resins, and natural fibers) all of which contain a majority of recycled content. Products are made from recycled tires, household and industrial plastics, and disposed building materials. There are a number of products made from entirely recycled compositions.
Design
Synthetic roofs closely mimic the look of natural slate, cedar roofing and tile.
Due to the nature of their design, synthetic slates or shakes offer a very close representation of these traditional roofing materials. Thickness levels of these replications are identical to the authentic products and the exposed surface designs are often impressions taken from real slate, tile an cedar. Cedar shakes come in random widths and synthetic slates are available in decorative designs based on effects achievable with real slate. Multiple true to life patterns and the visual transition of courses imitate the traditional methods so well, sometimes professional installers can't tell the difference without an up close inspection.
Maintenance and Repairs
Synthetic products require very little maintenence. These roofs due extremely well at shedding snow loads and heavy rain falls season after season. Most often all a home owner will have to do is keep the gutters clean.
Products
Peaks and Plateaus Roofing installs synthetic roofing products from Authentic Roof and Inspire Roofing.
www.authenticroof.com
www.inspireroofing.com